Fuel storage is now big business. Whether you're storing diesel, unleaded (ULP) fuel, AVGas, AdBlue, lubricants, waste oils, liquid foods, chemicals or other hazardous and non-hazardous fluids, DSTR-Liquip Wagga have an approved and certified tank solution to suit.
Our smallest Self Bunded Tank cubes starts at just 1,000 litres and range right up to 115,700 litres. We also have an exciting range of refuelling tank trailers, to help mobilise your refuelling options. And with the ability to have these tanks supplied with a standardised or customised dispensing system, (including payment and metering systems) making them complete turnkey solutions for your mine site, transport depot or worksite, it's no wondering we're one of Australia's best suppliers of quality bulk hydrocarbon tank solutions.
Why not take up the benefits of on-site bulk liquid storage and dispensing today with a HOST (Hydrocarbon Onsite Self Bunded Tank) solution from DSTR-Liquip Wagga.
---

HOST ISO Classic SBTs
Our main range, the HOST ISO Classics, are built to Australian Standards: AS1940, AS1692 and AS1657. Offering safe bulk liquid storage, as well as duel storage options, sizes start at 12,000 litres and extend through to 115,700 litres.
We can also design and set up fuel and lube farms where multiples of these Self Bunded Tanks are linked to provide up to one million litres of onsite bulk storage.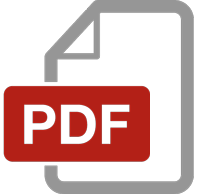 DOWNLOAD BROCHURE
---

HOST Cube SBTs
These smaller Self Contained Tanks, offer a more cost-effective and reduced footprint option for users requiring an easily relocatable and stackable solution. Safe storage of ULP, diesel, waste oils and more can be accommodated.
There are multiple tank sizes in the range, starting from 1,000L and up to to 10,000L. They can be run as a total off grid bulk liquid storage solution, using a solar energy.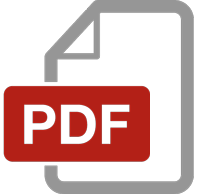 DOWNLOAD BROCHURE
---


Self Bunded Waste Oil Tanks
Safely store hydrocarbons (and other bulk waste liquids) in a purpose designed self bunded tank solution. The HOST Self Bunded Tank Cube range are designed for smaller to medium volume fuel, lubricants, chemical, waste oil and food storage solutions, offering a smaller tank footprint whilst still supplying an effective fuel dispensing system.

VIEW SIZES & SPECIFICATIONS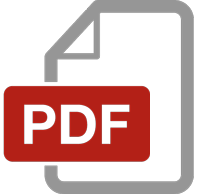 DOWNLOAD BROCHURE
---

NEW: Liquip Rural Refuelling Tank Trailer
In answer to the want for more Australian made and designed products, DSTR-Liquip Wagga has responded with the development of a new local brand – Liquip Rural.
This Refuelling Tank Trailer is the first in the new Liquip Rural range. Available in 3 tank sizes (1000L, 1500L and 2000L) and configured with two standard dispensing system options, it's an ideal and cost-effective alternative to a SBT – plus it's 100% Australian design & made.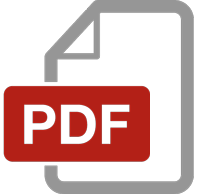 DOWNLOAD BROCHURE
---
HOST Farm Tanks
A single wall round diesel fuel storage tank, ideally suited for the cost-effective storage and dispensing of diesel on rural properties. Available in three sizes: 4,500L, 8,500L and 17,500L they are the perfect budget conscious choice.
Complete turnkey pumping and fuel managements systems that can be added to these tanks, providing you a 'ready to go' solution.
VIEW SIZES & SPECIFICATIONS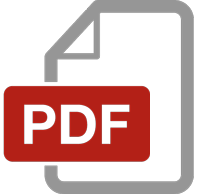 DOWNLOAD BROCHURE
---

Fuel Management Systems
We are focused on offering innovative, cost-effective Fuel Management Systems that can help report and manage your bulk liquid usage. Each system is unique and can offer different functionality and deliver multiple outcomes. No two payment systems, software packages, wireless devices or bowsers are the same. Each can be combined with a software package (or online web access), allowing users to view up-to-the-minute data.

Tank Dispensing
To meet your tank dispensing needs any of our SBTs can be fitted with a customised pumping and dispensing system. Budget, dispensing and filling speed, monitoring, powering and at pump payment set-ups are all considered when consulting on and designing the system.
Fit-outs are completed in our workshop, enabling the supply of a complete turnkey solution to site, ready to be installed and commissioned for use.

Tank Filling Systems
Top filling of small storage tanks is a dangerous operation. Thanks to Liquip we can address the situation with our patented bottom filling system.
---

You're not just buying a tank, you're buying a complete fuel storage solution, professionally fitted, set-up and ready to go when delivered.
All our Self Bunded Tank solutions can be packaged and completed with high quality dispensing equipment, pumps, meters and fuel management options. We offer many different fit-out solutions, enabling you to customise your dispensing option to suit your requirements – such as adding a payment system or using a solar energy power system to power it. Our expert team are also at your disposal to fit-out tanks, others than ours, with a pump dispensing solution.